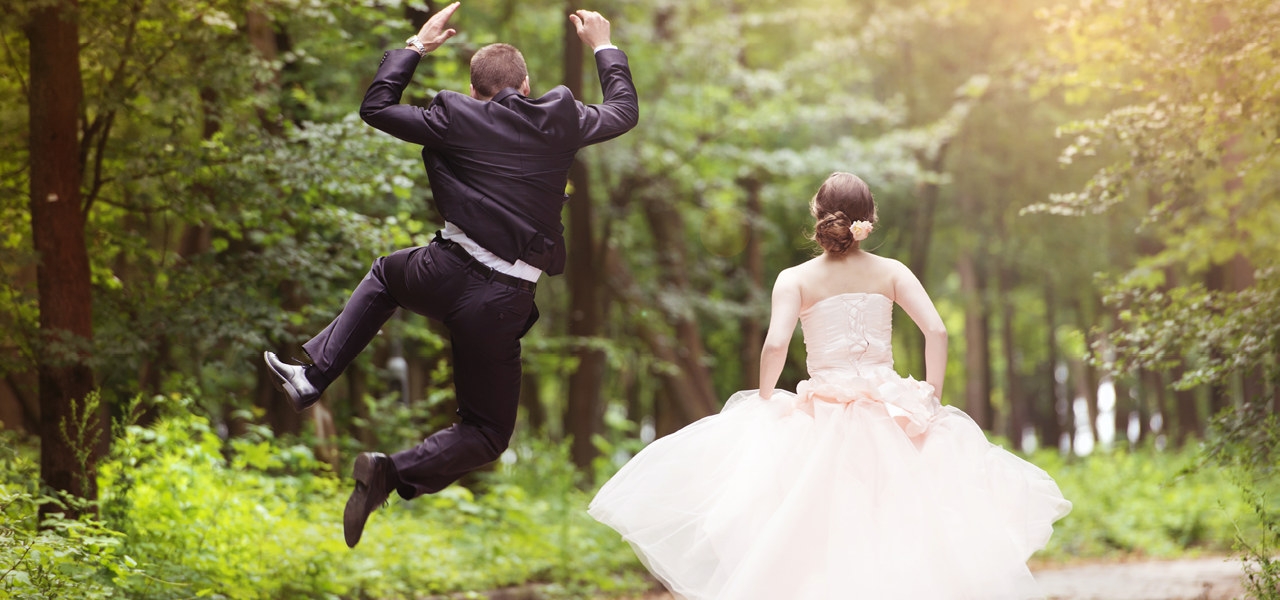 Exhibitors
2023 SHOW CANCELLED
Due to the fantastic rebound of the wedding industry, local and out-of-town vendors are already mostly sold out for 2023, resulting in low vendor registrations for the 2023 fair. We have made the difficult decision to cancel the fair as we cannot provide the value-added fair that we normally produce. We wish all of our vendors, and wedding couples all the best for the 2023 wedding year.
Every detail is important at a wedding. This is a great opportunity to display your products and services to over 400 brides and wedding planners from Kamloops and surrounding areas.
Thank you for your interest. Registration is closed.
Frequently Asked Questions
General
Can we serve food samples at our booth?
All food samples must be pre-approved through the TRU Conference Office. Proof of food safe is required.
Can we give out bottled water to the attendees?
No. Our facility has a contract with Coke and therefore cannot allow water or other bottled beverages to be given out.
Can we offer product samples at our booth?
Yes, as long as it is not food or bottled beverages. See above questions regarding food samples and bottled water.
Is there food available or should we pack a lunch?
There is an exhibitor lounge which will have some food and beverages for the exhibitors. Please remember to have someone at your booth at all times. If you have food allergies, please let the bridal fair coordinators know by Jan. 13, 2023 by emailing bridalfair@tru.ca.
Registration
How long after I register is the cheque expected to get to you?
If paying by cheque, we require it within two weeks of registration in order to continue holding a booth space for you. After two weeks we will release the tentative booth space, and will only confirm a new space once payment has been made.
Can we have more than one company advertising at our booth?
No. We allow only one company per a booth.
Is there an early-bird rate for registration?
Yes. The early-bird pricing goes from Aug 1, 2022 - Sept 30, 2022. As of Oct 1, 2022, the pricing of the booth will increase slightly.
Are there just the two types of booths (Standard and Deluxe), or are there any other options?
We only offer two types of booth. We do not have any half rate or half size booths.
When will I receive confirmation of a booth space?
You will receive a reply about your booth space within 24 hours of registration (with the exception of weekends). If paying by credit card, you will receive your confirmation and receipt at the same time. If paying by cheque, you will receive a tentative confirmation of booth space, and a follow up confirmation once payment has been received.
Will I get the same space as last year?
As it has been a few years since our last fair, we will do our best to place returning exhibitors to the same booths they had in 2020.
Setup and tear-down
When are we able to setup our booth?
Setup can be done between 1 p.m. and 5 p.m. on Saturday, Jan. 28 , or starting at 7 a.m. on Sunday, Jan. 29.
When does our booth have to be setup by?
We request that your booth be fully set and ready by 10:45 a.m. on Sunday, Jan. 29.
Where can we park to unload our vehicles?
Load-in for the first-floor Rotunda, second-floor Rotunda and Terrace can all be done through the second-floor entrance. Load-in for the Mountain Room can be done through the third-floor main entrance. Please remember that this is not a permanent parking area. Please unload quickly and move your vehicle for others to access the loading area. See this map for a detailed view of load-in locations.
Where should we park our vehicles when we are done unloading?
Please park in lot J, H or N once you are finished unloading.
How do we hang banners or signage at our booth?
You can hang them off the crossbars of the pipe and drape or use painters tape on the walls. No duct tape, packing tape, masking tape, push pins or other adhesives are allowed as it may damage the walls or leave residue. Exhibitors are liable for any damage to their booth space.
Will the venue have carts available for load in or tear down?
We will not have carts of dollies available. We recommend bringing your own carts and dollies for load in and tear down.
---